Using DEBIX
During the first boot, you will first enter the login interface. At this time, enter the default username "debix" and password "debix" to enter the desktop.
Desktop Introduction
The default system we provide is the system with Desktop. Here is a brief exhibition.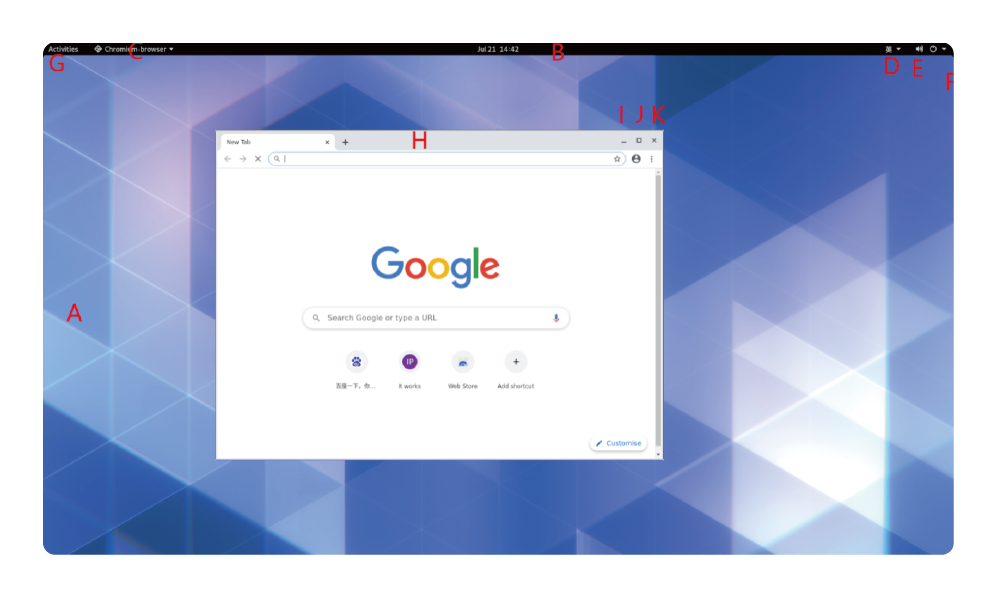 | | | |
| --- | --- | --- |
| [A] Wallpaper | [B] Taskbar | [C] Task |
| [D] Language Switch Button | [E] Sound Volume Icon | [F] Power Button |
| [G] Activity Button | [H] Window Title Bar | [I] Minimize Button |
| [J] Maximum Button | [K] Close Button | |
System Browser
DEBIX's desktop system pre-installed the Chromium browser. If you have used Google Chrome, you will be familiar with it.
File Management
Like other systems, DEBIX uses file manager as the desktop file management tool.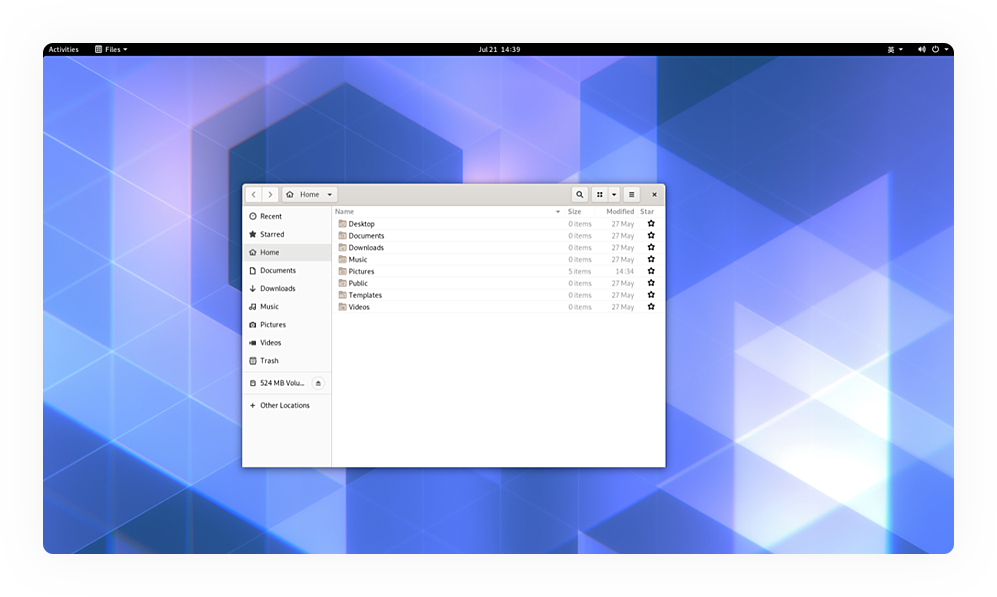 The files downloaded through browser are stored in the Downloads directory under the user's Home directory. The desktop files are stored in the Desktop
directory. For removable disks, the disk name will be displayed in the file manager when inserted, users can click to view them.
First Time Using
Click "Activities" in the upper left corner to open application interface. There are some pre-installed applications.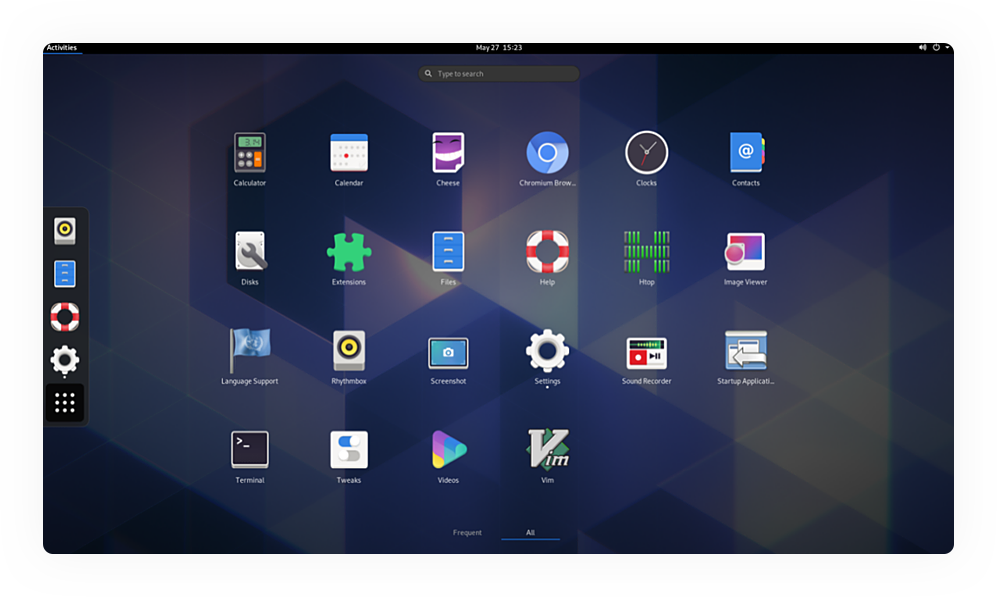 Open Setting, you will see some personal settings about the system, you can set up Wi-Fi, Bluetooth and other settings here: